Artificial Intelligence in the Pharma Industry: What's Next Case Solution 
Emerging trends in Artificial Management Accounting & Control, reporting and decision making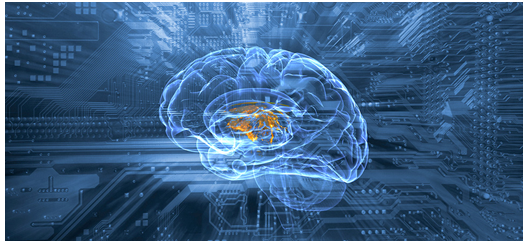 Executive Master of Finance and Control
ESAA – Erasmus School of Accounting & Assurance
Erasmus Universality Rotterdam
317248 Mohnish Mathura
Nootdorp, 18 July 2020
ESAA – Erasmus School of Accounting and Assurance
Opleiding tot Register Controller – Executive Master of Finance and Control
Scriptieplan
| | |
| --- | --- |
| Name | Mohnish S.D. Mathura |
| Student number | 317248mm |
| Versie | Versienummer 3   18 July 2020 |
Introduction
Background
IQVIA Holdings, Inc. is a biotechnology company and is a leading global provider of information, innovative technology solutions and contract research services focused on helping healthcare clients find better solutions for patients.  IQVIA has one of the largest and most comprehensive collections of healthcare information in the world, which includes more than 530 million comprehensive, longitudinal, non-identified patient records spanning sales, prescription and promotional data, medical claims, electronic medical records and social media.  The scaled and growing data set contains approximately 30 petabytes of proprietary data sourced from more than 120,000 data suppliers and covering over 900,000 data feeds globally. Based on this data, IQVIA delivers information and insights on over 85% of the world's pharmaceuticals, as measured by 2016 sales.  IQVIA standardize, organize, structure and integrate this data by applying sophisticated analytics and leveraging their global technology infrastructure. This helps their clients run their organizations more efficiently and make better decisions to improve their clinical, commercial and financial performance.
Business
The company derives most of its revenues in the Technology & Analytics Solutions segment from various information and technology service offerings, Research & Development Solutions and Contract Sales & Medical Solutions. The company's contracts within the Research & Development Solutions segment are service contracts for clinical research that represent a single performance obligation. Revenues for services engagements where the transfer of control occurs ratably over time are recognized on a straight-line basis over the term of the arrangement. The company derives its revenues in its Contract Sales & Medical Solutions segment by providing contract sales and market access professionals to customers within the bio-pharmaceutical industry on a fee-for-service basis.
Restructuring (2016-2018)
The Company has taken restructuring actions in 2016, 2017 and 2018 to align its resources and reduce overcapacity to adapt to changing market conditions and integrate acquisitions. These actions include closing facilities, consolidating functional activities, eliminating redundant positions, and aligning resources with customer requirements. These restructuring actions are expected to continue into 2019.
Project Phoenix – Oracle ERP Cloud Implementation (2020-2021)
IQVIA, is a data driven company collecting data and selling data access. The company and her employees are experiencing drastic changes in the organization. Whether it is integration of systems, legal entities and ERP and other systems. Information is key and trustworthy information leads to competitive advantage.  The company is focused on replacing their legacy ERP systems (such as SAP) with Oracle ERP Cloud, a leading integrated financial management solution that will better serve our employees and customers. Employees in Finance will use the new Finance ERP System to complete the below finance transactions and processes.  The new Finance ERP System will integrate with a number of other systems both financial as non-financial (e.g. procurement, sales and projects macro and market data). As the system is implemented, there may be minor changes to these systems or changes to business processes and control.  Furthermore, more tasks and responsibilities are shifted to the outsourced accounting team in India and as much as possible journal entries are automated. The role of the management accountant is about to change. The finance department has started to identify, analyze and make an inventory of the new required skill set of the management accountant within the next five years. As such the role of the financial and business controller shifts from financial analysts to financial business analysts.
It is expected that much of the forecasting and financial analysis of the financial data will be automated. The management accountants are to be expected to deliver value with respect to business analytics
Given the changing role of finance in the future the context of a US stock listed Biotech Company IQVIA is taken into consideration. IQVIA is a data driven company and is much interested to find more clarity on how to shed light on the link between business analytics and management accounting.
Literature Review
Environmental Change & Management Accountants
Schläfke et al. (2013) were among the first to discuss business analytics in a performance management system framework and to address the need for management accountants to develop a performance management analytics approach. They suggest a multi layer performance management framework that could help managers decide on the kind of analytics they should use when they want to test and map the causality-based couplings of context factors, inputs, processes, outputs, and outcomes in order to highlight their value creation. As pointed out by Schläfke et al. (2013) this will require new data analysis skills.
Cokins (2013) discusses seven trends in management accounting, where predictive accounting and business analytics embedded in ERP methods are two of them. He suggests that instead of focusing on historical cost or descriptive costs, researchers must now focus on predictive costs to close the gap between what management accountants report and what managers want in order to make relevant decisions. He also finds that business analytics is needed because this is the only sustainable long-term competitive advantage as the traditional generic strategies such as being the lowest-cost supplier are vulnerable to agile competitors who can quickly match a supplier's price or invade his customer base.
Artificial Intelligence & Management Accountant Skills
Bhimani and Willcocks (2014) discuss the dilemmas and possibilities of digitization, software and processing power and the accompanying data explosion for enterprises and their finance function.
The authors develop a model for understanding data, information and knowledge relationships for companies and point to both the potential of the complexities of Big Data in relation to the finance function generally and to management accounting information provision specifically. 'Big Data' and data analysis techniques enable executives to act on structured and unstructured information, but such action must recognize that the traditionally presumed sequential and linear links among corporate strategy, firm structure and information systems design are no longer in play. The authors also point to fact that, cost structure is affected by developments in how data, information and knowledge can be utilized.
Digital Businesses and Information Literacy Challenges
Finally, the authors conclude that the possibilities for the digitally enabled business creating a range of 'information literacy' challenges as well as new possibilities for accounting information providers.
Warren et al., (2015) discuss the importance of Big Data (the 4V's of Big Data – volume, velocity, variety, veracity) on management and financial accounting basically from video, audio, and textual information made available via Big Data. Specifically, in managerial accounting, the authors posit that Big Data will contribute to the development and evolution of effective management control systems and budgeting processes. For example, for the BSC Big Data can identify new behaviors that influence respective goal outcomes. For instance, web use while at work may be tied to learning and growth goals, internal emails may correlate with the effectiveness of internal business processes as well as customer service quality, and customer service quality may be related to vocalic cues mined from customer service calls, or the tone of emails and phone conversations made on company equipment could be indicators of employee morale or the number of emails sent by managers could be a proxy for productivity. The authors also mention the use of Big Data, including additional streams of data outside ERP systems (e.g., climate, satellite, census, labor, and macroeconomic data) could be used to enhance the beyond budgeting practices.
Brands and Holtzblatt (2015) discuss and analyze how management accountants can position themselves to play a key role in the implementation and application of business analytics in their organizations as they move beyond traditional, transaction-based accounting to analytics. This trend will transform the way management accountants analyze and interpret data for their companies in the future, not only in relation to financial accounting (e.g., accounts receivable, and payment monitoring) but specifically in relation to the visualization of data. The authors end with a roadmap for BA and the following statement:
'Management Accountants have a difficult task ahead of them. If they fail to leverage the opportunities provided by the digital information revolution, they could jeopardize their organization's operating performance and competitive advantage. Put simply, management accountants and other financial professionals must identify how they can use and analyze data' (p.10).
Quarttrone (2016) discusses the fascination with the digital revolution into the historical and cultural contexts that have intertwined with the evolution of management accounting as a practice involved in the production of knowledge for decision-making. Quarttrone argues that while the effects of the digital revolution on management accounting and decision-making are still unclear, these effects will not deliver the dream of perfect information and rational decision-making as one may be led to believe by the growth of data-driven organizations and societies. Quarttrone is also very skeptical of Big Data and analytics, or as he says:……………………..
This is just a sample partial case solution. Please place the order on the website to order your own originally done case solution.